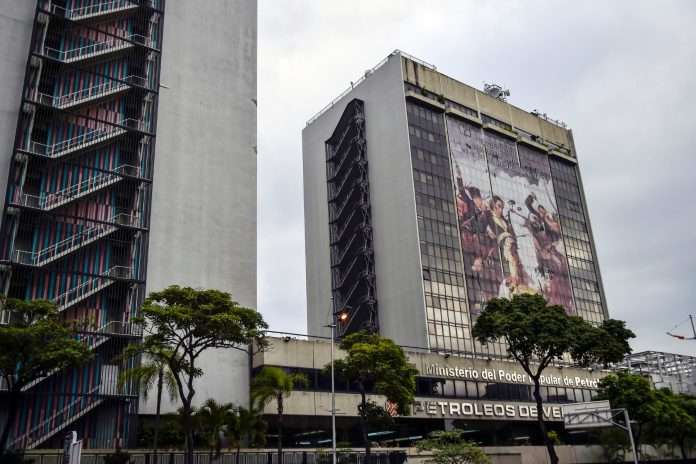 (ElNacional) – E gobierno Mericano a anuncia diamars e autorisacion temporal di algun transaccion di cuater firma Mericano cu e empresa estatal Petroleos de Venezuela (PDVSA) cu tabata prohibi desde november di 2018, na mesun momento cu el a mantene den vigor e restriccionnan di e produccion of comercialisacion di hydrocarbs di e pais Sur Americano.
E Oficina de Control de Activos Estranjeros (OFAC), un dependencia di e Departamento di Tesoro, a autorisa te cu 19 di november cierto transaccion di e empresa Halliburton, Schlumberger Limites, Baker Hughes Holdings y Watherford International.
Desde 2017 Washington a aplica sancion contra Venezuela manera prohibi e acceso na e sistema financiero Mericano, e vriesmento di e cuentanan di banco y otro activonan di e gobierno di e presidente Nicolas Maduro, y e blokeo di e importacion di hydrocarbs di PDVSA.
E transaccion- y actividadnan autorisa den e anuncio ta inclui esnan necesario pa e mantencion limita di operacion esencial na Venezuela, of e terminacion gradual di operacion na Venezuela y pa garantisa e seguridad di e personal of e integridad di e operacion- y activonan na Venezuela, e comunicado di OFAC a indica.
Ademas, ta autorisa e participacion den e reunionnan di accionista y di e hunta directiva, e pago di factura di terceros pa transaccion- y actividadnan autorisa, e pago di impuesto local y e pago di salario na empleadonan y contratista na Venezuela.
E comunicado a adverti cu e decision aki no ta autorisa e perforacion, elevacion of procesamento, compra of benta, transport of exportacion di cualkier petroleo of producto di petroleo di origen Venezolano.
Ta mantene e prohibicion di e participacion den e diseño, construccion, instalacion, reparacion of mehoracion di cualkier pos of otro instalacion of infrastructura na Venezuela, of e compra of provision di cualkier bienes y servicio, excepto esnan rekeri pa seguridad.
OFAC a aclara cu e autorisacion no ta inclui ningun transaccion relaciona cu e exportacion pa Venezuela di diluyente, directa – of indirectamente.