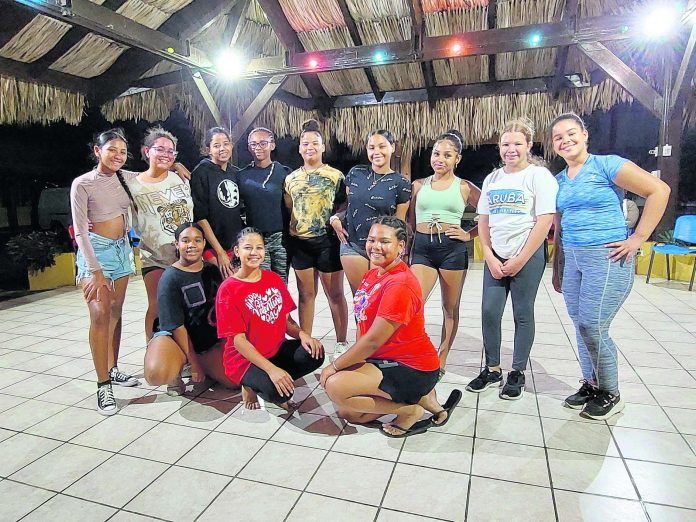 Mañan 8 di maart nos ta celebra Dia Internacional di Hende Muhe. Riba e dia aki nos ta celebra hende muhe di tur edad y nos ta honra nan sin importa den ki etapa di nan bida nan ta. Women Empowerment ta un concepto cu den punto di bista di hobennan ta algo cu por yuda defini ken nan ta bira como hende muhe den edad di adulto. 
Reportero di Bon Dia Aruba a combersa cu algun hoben cu ta activo den diferente actividad na Aruba y a puntra nan kico ta women empowerment ta nifica pa nan y con e actividad cu nan ta haci ta yuda nan como set femenino den bida.
"Pa mi e kiermen cu bo ta orguyoso di bo mes y cu bo por haci hopi cos den bida," Jorlanny Kelly, un hoben di 13 aña di edad cu ta activo den baile y grupo di scout a bisa.
Jorlanny a cuminsa cu 4 aña den e grupo Arubaanse Pathvinder Gilders. E ta conta cu antes e tabata hopi timido y scouting a yud'e pa e a habri mas socialmente.
"Nos ta siña con pa mara cabuya, nos ta hike, nos ta campa y nos ta haci hopi actividad. Esey a yuda mi tin mas autoestima y e lo yuda den futuro pasobra nos ta haci hopi curso y e ta yuda hopi pa futuro pa scol of ora di entrevista na trabou mes," Jorlanny a expresa.
Farash van Kempen tin 15 aña di edad y e ta activo den grupo di baile pa mas di cuater aña caba. Pa Farash women empowerment kiermen cu: "Cada hende muhe tin e control di nan bida y no cu sociedad of hende homber ta controla kico nan mester haci of con pa expresa nan mes."
E ta conta cu baile ta un estilo pa e baha stress, relaha y e ta un tempo la e disfruta di pensa riba otro cos.  Desde cu el a drenta den baile e ta sinti mas sigur di su mes y e ta e por experiencia diferente punto di bista di kico un hende muhe fuerte ta para pe.